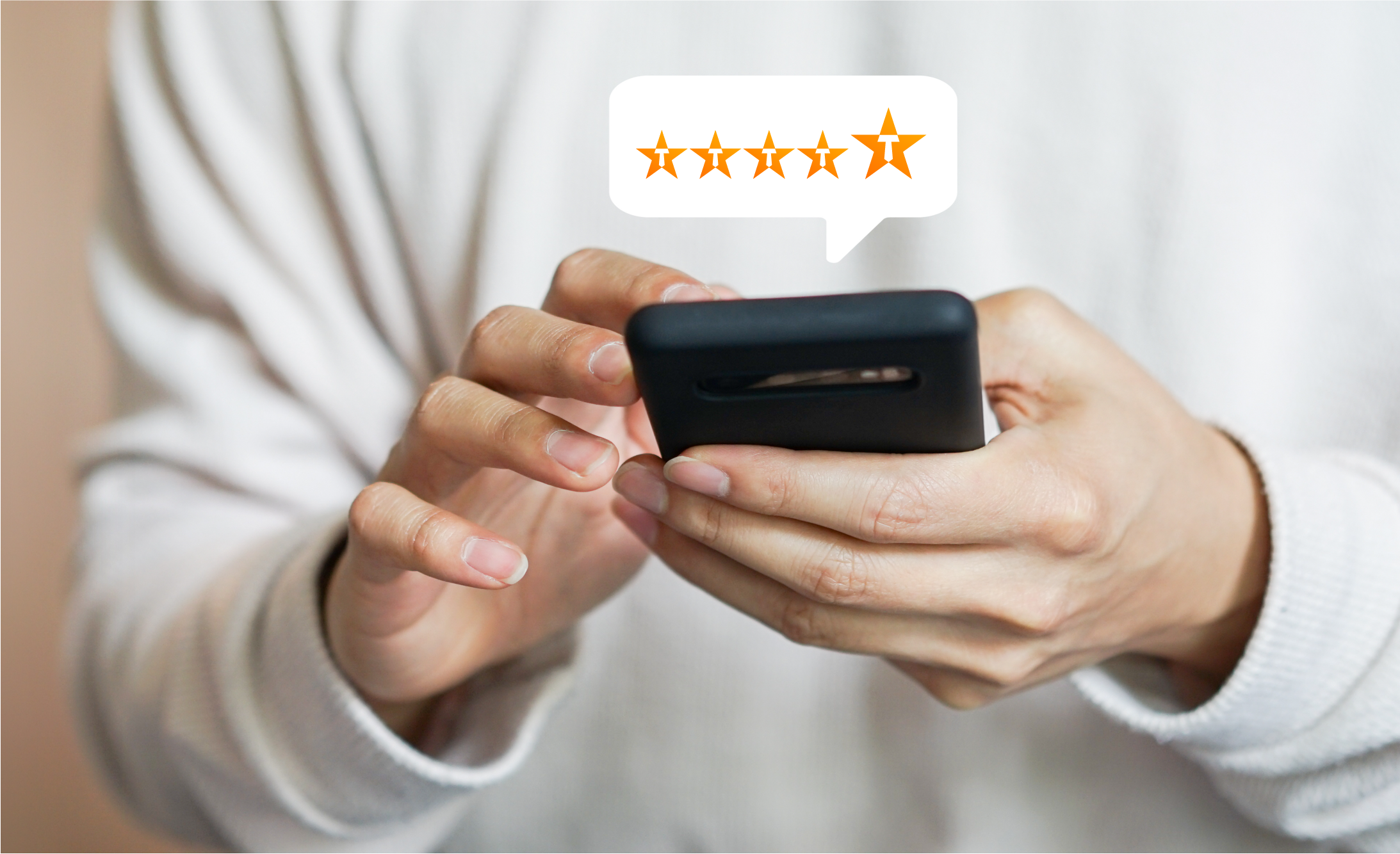 Knowing when, and how, to ask your customers/clients for an online review is key to helping your business rank higher in search results, significantly improve your online reputation as well as elicit more feedback than you otherwise would receive.
When to Leave a Review
So, when is the best time to ask for your customers/clients for a review?
Ask for a review immediately or as soon after your customer/client has completed their purchase, or you've provided them with a service. Why? Because you'll be capturing people at their happiest moment and, as a result, they'll not only be far more likely to comply with your request but will also leave a far more detailed review too!
Example 1 – if you run a restaurant ask your customers to leave you a review immediately after they've finished that fabulous meal you've just prepared and served them!
Example 2 – if you're an estate agent ask for a review as you hand over the keys to your client's brand-new home! They'll be so happy about moving in they're almost guaranteed to leave you a glowing review!
Example 3 – Timpson Group is one of our clients and we have a great case study on how they ask for their reviews. In brief Timpson Group make sure they ask for a review as soon as their customers have made their purchase. All their customers need to do is scan a QR Code and leave their review. Again, Timpson Group are catching their customers when they're happiest – when they've just completed their purchase.
If you ask for reviews by email, then send that email in the morning. Research has shown that by so doing you will see a 5% increase in response rates by timing your requests just right!
Top Tip: remember to make leaving a review easy for your customers/clients. Our own experience shows that customers/clients prefer to leave a review on an own-brand review source. The figures are in fact quite staggering. Reviews left on a clients own-brand review source are 15-20 times higher than on Trustpilot and 50% higher than on Google Reviews!
Don't forget that you could ask for a review whilst your customer/client is standing in front of you. This works particularly well if you're in the children's activity field and have parents waiting for their children. Never a better time to ask for a review as they wait and can see their child having fun.
Send your emails in the middle of the week and see your response rates increase by as much as 10%!
Top Tip: ensure that where you're directing your customers/clients to in order to leave a review is not password protected. That's just another layer of complication that your time poor customer/client doesn't need. For example, the Trustist platform is easy to use, not password protected and is able to share your reviews onto Twitter, Facebook and Google Posts…automatically!
We hope this article has been useful to you and if you'd like to learn more about reviews and how Trustist can help you boost your reviews and fully utilise them to grow your business you can book a FREE demo here.