How Important are Google Reviews?
Nigel Apperley, Trustist's Chief Executive Officer, trialled several review platforms during his time as head of E-commerce at Kwik Fit.  None of these platforms had a positive impact on revenues so Nigel decided to focus on collecting just Google reviews across 40 different Kwik Fit branches. All 40 branches which saw a significant increase in revenues which inspired Nigel to leave and set up Trustist in 2014. 
What are Google Reviews?
Google reviews work on the same premise as most other review systems whereby customers will give a company a 1 to 5-star rating based on a purchased service. A Google review will appear directly on your Google My Business Knowledge Card.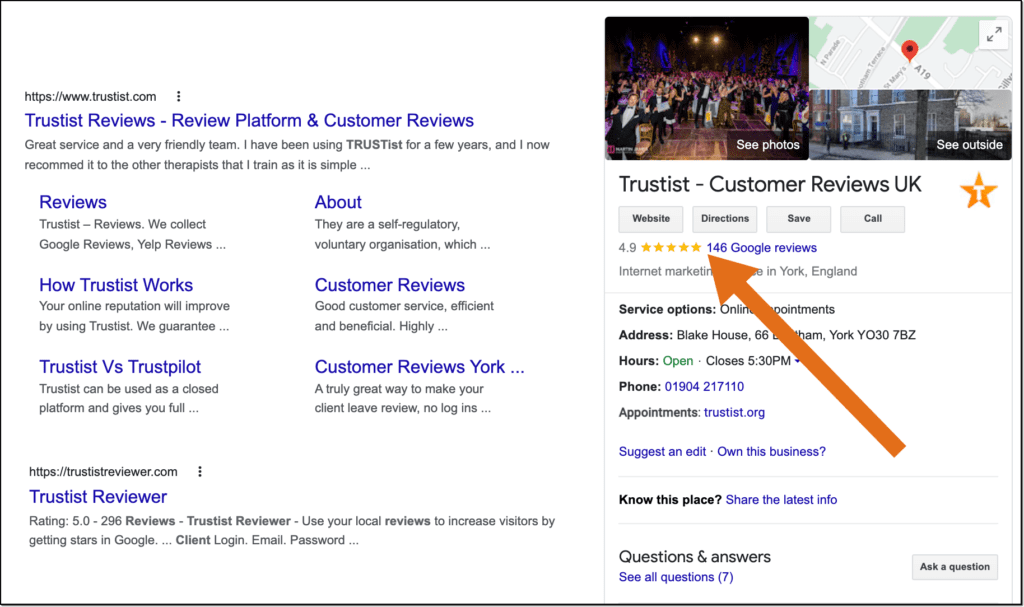 The quality and quantity of these reviews is one of the most important ranking factors in Google Maps and in Organic Search, so it is important to collect a steady stream of Google reviews. It's simple enough to leave Google reviews, all it requires is a Google or YouTube account.
The Influencing Potential of Reviews
The influencing potential of customer reviews cannot be understated these days. People are far more likely to believe a company is trustworthy if unbiased feedback is just a click away on search engines like Google. One recent study by Bright Local found that 88% of consumers consult reviews before making a purchase, and another study indicated 63% of consumers are more likely to make a purchase from a site that has customer reviews.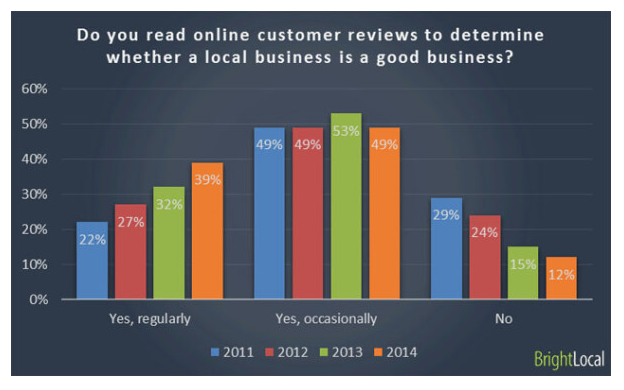 Paula Allen, the Manager of Content Marketing for Bruce Clay, wrote that "ratings and reviews are a huge conversion factor, more influential for getting users to click through and make a purchase than business citations or most other elements of local SEO." With the ability to display reviews on the world's most used search engine, customers now find it easier than ever to make an informed decision as to whether to acquire a company's services or not.
What if I get Bad Google Reviews?
There are indeed some businesses out there living in fear of bad reviews being posted about them and the potential negative impact on their business. Well there's no need to be hesitant in soliciting reviews from customers because even in the unlikely event that you do get a negative review, you can make it into a positive by responding diplomatically.  A study found that having bad reviews can increase conversion by 67% if the review is responded to well. Customers seem to look upon a business favourably when they try to find a solution to the problem that brought about the negative review because it highlights that business truly cares about their customers.
In fact, Google looks favourably upon businesses that respond to positive Google reviews as well. This shows a business really cares about its feedback.
Google Reviews Affect SEO
A study by SEO giant Moz in 2018 indicated that Google reviews are an important ranking factor in Google Maps. In fact, these reviews account for over 15% of your local ranking in Google Maps so it is important that businesses try to collect a steady stream of Google reviews.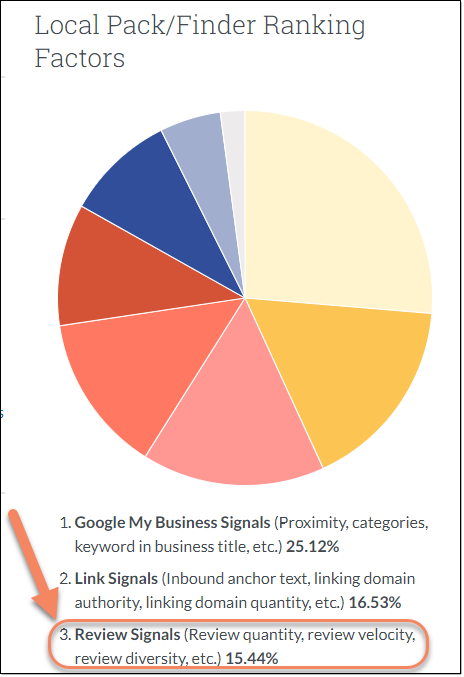 At Trustist, when someone leaves one of our clients a Trustist review, we thank the reviewer and ask them to also leave this feedback on Google. It is our view that we should be helping our clients as much as possible in Google Maps as well as in Organic search.