Use Your Reviews to get Google Stars & Increase Traffic
You will make more sales because we get you stars in your Google organic search results
!
Stars in Google Organic Search Results
We will get you stars in your organic Google search results to drive more traffic to your website and increase your conversions and sales. Your organic Google search results are the 10 listings that appear underneath the Google Maps results. Trustist can do this for you even if you only have 1 review and this review can be on any customer review platform that exists.
We will automatically use what is called Structured Data and Schema Markup to present your reviews from every review site to Google so that you get stars in your organic Google search results. The AggregateRating property in the Schema that we use is responsible for this.
The only search result that Google does not allow stars for is your homepage. For every other search result in Google, we will get stars for you. When we search for "photo printing near me" you can see how we are helping Max Spielmann, who are part of Timpson Group, perform better and rank higher than their competition in organic Google search with stars!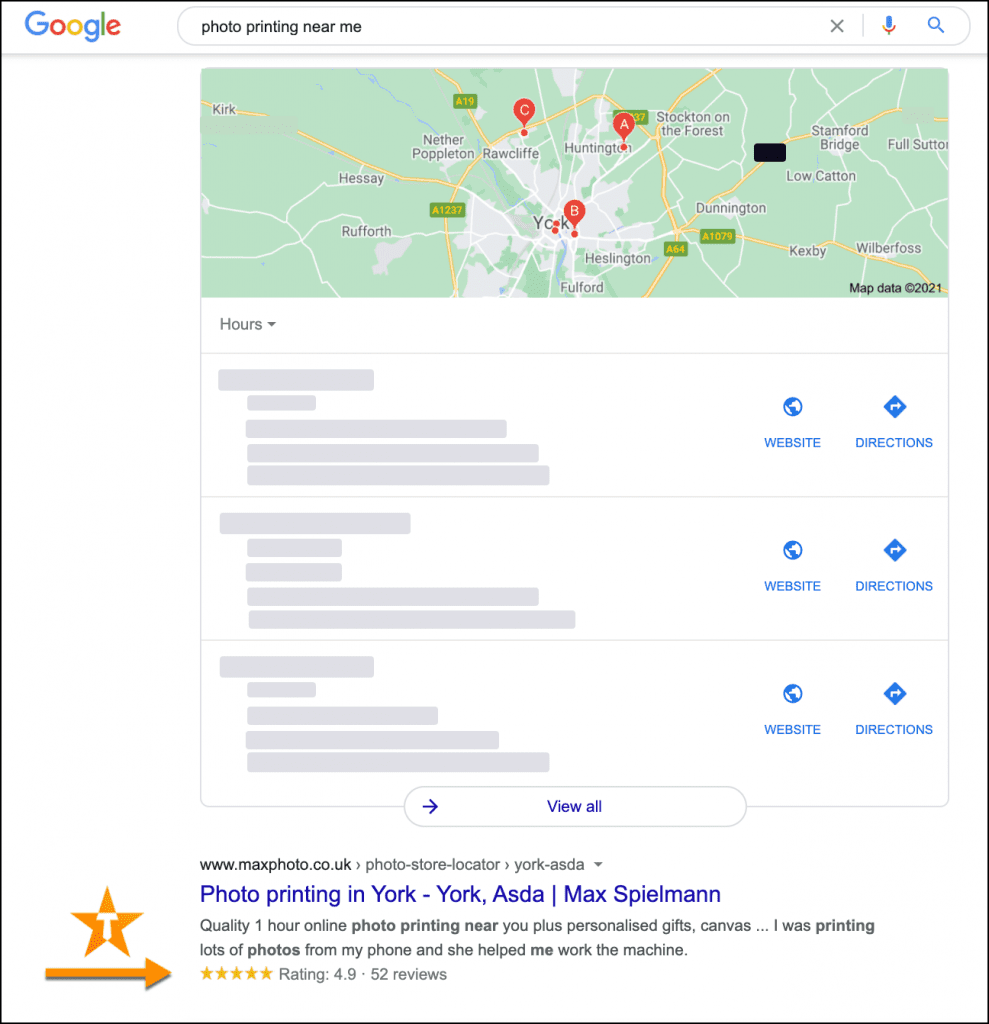 Stars in Google Maps Results
You can also get stars in your Google Maps results, for which you must have a Google My Business listing to appear in. For this reason, your stars in Google Maps can only be achieved by collecting Google reviews. Google My Business accounts are free to set up and will change your business over night! We are one of the only review platforms that actively encourages review collection on Google, and makes it easy for your customers to write them for you.

When someone searches for a service in a particular location Google brings back 3 maps results. This is sometimes referred to as the "Snack Pack." Google reviews are an important ranking factor for these results, and we help you collect Google reviews so that you can get more website clicks, more phone calls, and more new customers before your competitors. Here is an example of stars in Google Maps results for one of our clients: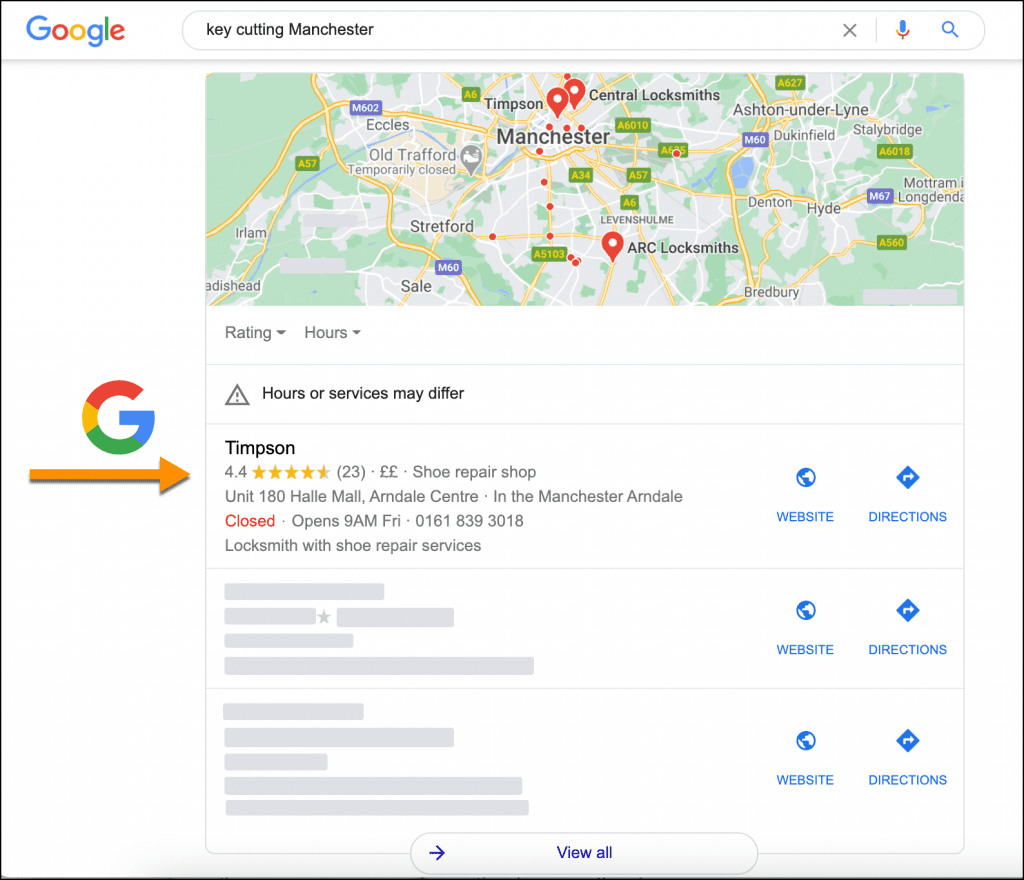 Stars in Google Ads | Seller Ratings | Pay Per Click (PPC)
You can also get stars in your paid Google Ads which are known as Seller Ratings or Pay Per Click listings (commonly referred to as PPC listings). However, the requirements for getting stars here are much more difficult to meet. Google Ads can appear at either the top or the bottom of a Google search. Here is an example of stars appearing in Google Ads:

To get stars in your Google Ads, you must achieve the following:
100 unique Google reviews or 100 unique reviews from a Google third-party review partner
An average rating of 3.5/5.0 or higher
The URL domain must match the domain that Google attributes the ratings to
It is worth noting that Seller Ratings might not appear if the reviews are unrelated to the service or product being advertised in the Google Ad.
"Best return on investment of any marketing platform that we use, highly recommended, easy to get hold of the team."
"Since joining TRUSTist, I have seen at least a 10-20% pickup in business which I think is a phenomenal achievement."
"We have experienced substantial growth in part because of the quantity and quality of our Trustist reviews. Thank you Trustist!"
Reputations are built on happy customers
Learn what Trustist can do for your business