Your online rating will improve by using Trustist...we guarantee it!
White-Label Review Screens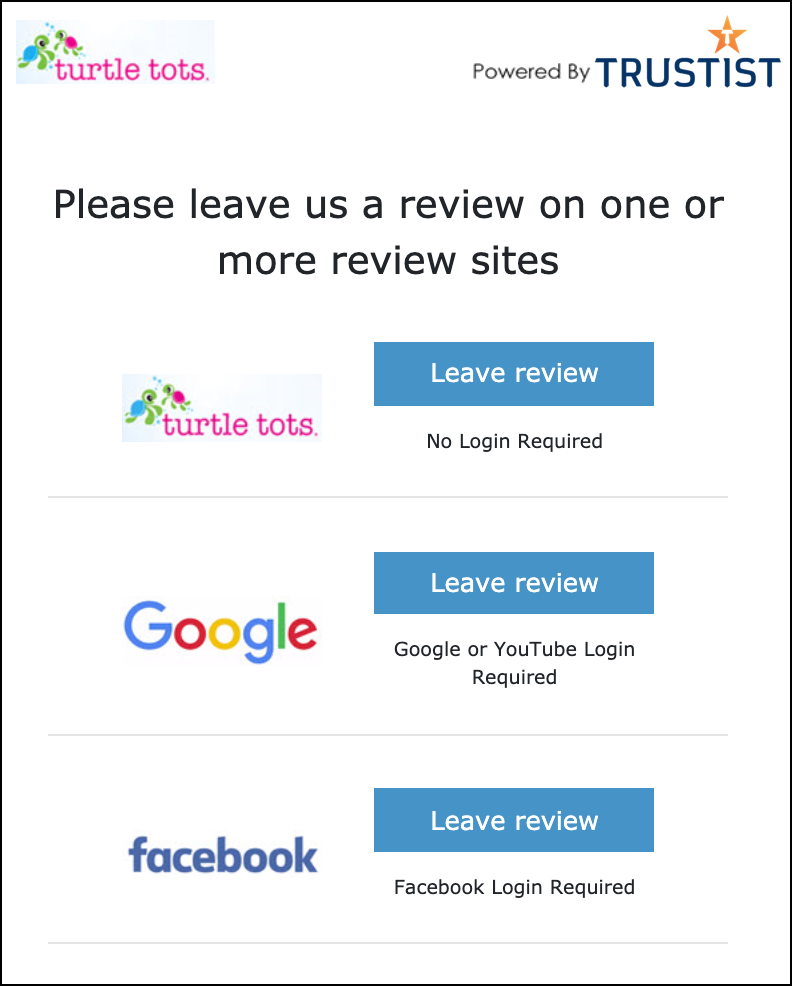 We will provide you with a bespoke review screen for each of your locations and one for your brand. These review screens automatically connect to your local Google My Business listings, your local Facebook pages, and any other review site that you would like to use for review collection.
You will also have a white-label review platform to help with review collection, with no login required for your customers. If your customers do not have a Gmail account, they can still easily leave you a review. These reviews will still be part of your star rating in your organic Google search results which will help you generate extra website traffic!
We are the only customer reviews platform that actively encourages your customers to leave you a review on Google and on other review platforms!
We will provide you with an easy to remember shortened URL that you can send your customers in emails or text messages to help with review collection. You will have one review link per location and one link for your brand.

Our review link, for example, is https://trustist.org/TRUSTistYorkReviews

Top Tip – Include your review links in your email signatures, on your invoices, or in your customer relationship management systems.
Trustist Branded QR Codes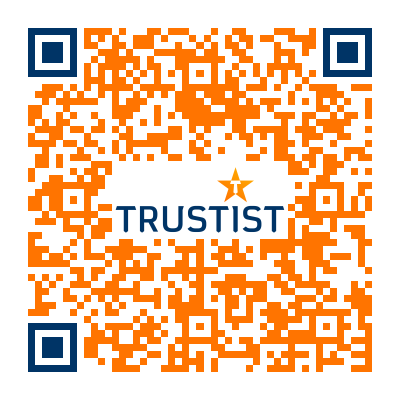 COVID-19 has led to a rise in QR codes being used. Test and Trace and Eat Out to Help Out have meant that everyone is now using them. We will provide you with a Trustist branded QR code that you can use to collect customer reviews. You will have a unique QR code for each of your locations and one for your brand.

Top Tip – Add your QR codes to your invoices and have them on posters in your branches to easily collect customer reviews.
"Best return on investment of any marketing platform that we use, highly recommended, easy to get hold of the team."
"Since joining TRUSTist, I have seen at least a 10-20% pickup in business which I think is a phenomenal achievement."
"We have experienced substantial growth in part because of the quantity and quality of our Trustist reviews. Thank you Trustist!"
Reputations are built on happy customers
Learn what Trustist can do for your business