This blog discusses the main difference between open and closed review platforms by comparing the review collection process undertaken by Trustpilot with that undertaken by Trustist.
Open Review Platform – Trustpilot
An open review platform allows anyone to leave you a review without verification.  On Trustpilot for example, you find the business that you're reviewing and make your comments public immediately.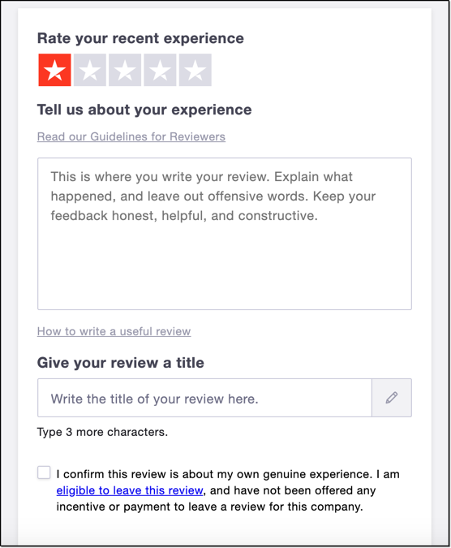 An open review platform leaves you much more open to reviews from people who haven't used your services.
Closed Review Platform – Trustist
A closed review platform allows you to control who can leave you a review and who can't.  This means that you will be safe in the knowledge that every review collected was from someone who genuinely had an experience with your business.  Trustist can be used as a closed platform and gives you full control over who can leave you a review with personalised links that you can use in emails, text messages, or even face to face!  Only people of your choosing can see these review screens!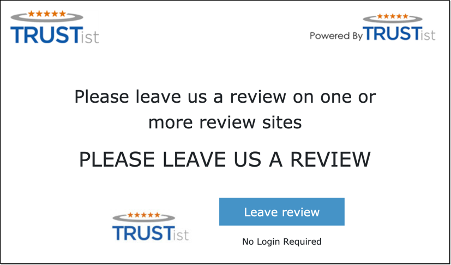 With Trustist, customers are also not required to login, but they do on Google and Trustpilot, which is prohibitive.  Creating another step in the customer journey often leads to them not bothering to leave you a review, so we make it easy!
Open Versus Closed – Which is the Best?
One of our clients, a large retailer, uses both Trustpilot and Trustist.  They have collected 3,518 reviews on Trustpilot over 6 years and 4,227 on Trustist over 10 months.
Trustpilot:
74.0% positive
25.0% negative
Trustist
96.4% Positive
3.0% negative
Even though we have helped this client collect more reviews than Trustpilot, this client is still likely to get positive feedback 96.4% of the time with Trustist, whereas with Trustpilot, they are likely to get negative feedback 25% of the time.