We are focussed on YOUR success!

Award-Winning Customer Reviews Platform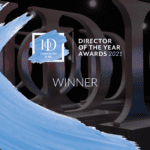 About Trustist - Nigel Apperley, Founder & CEO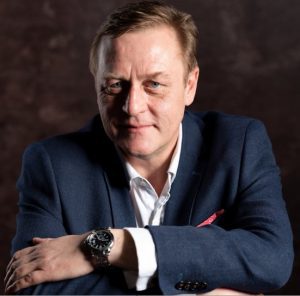 Our Founder and CEO, Nigel Apperley, started Trustist in August 2014. At the time he was the director of E-commerce at Kwik-Fit and has held senior positions at Slendertone, Waterford Wedgwood Royal Doulton and Canon Europe. Nigel also started Internet Cameras Direct in 1999 and grew the business from nothing to a turnover of over £20m before selling to a French company.
When Nigel was at Kwik-Fit, he wanted to know if there was a corelation between using customer review platforms and increased revenues. Many of the platforms that he tried did not suggest that there was. However, Nigel ran an experiment in 40 of Kwik-Fit's 800 centres, just collecting Google customer reviews and displaying them back to customers on the Kwik-Fit website and on the TV screens in the MOT centres. These 40 branches saw an average increase in revenue of over 50%. Nigel realised that he could get these kinds of results for other businesses and so decided to leave Kwik-Fit to set Trustist up. We now have thousands of clients across the world who are getting more website traffic and more sales with Google stars.
We are very active in the franchise sector and provide our clients stars in their organic Google search results on multiple different partner websites.
We want to drive more traffic to your listings on our partner websites to create even more sales opportunities for you.
The Approved Franchise Association (AFA)
The AFA was founded in 2012 to support the continued success and growth of the UK Franchise Industry by providing a credible and more affordable accreditation. They are a self-regulatory, voluntary organisation, which serves its members, potential franchisees and the industry in general. They provide a complete support network for franchisors, offering membership, support and our seal of approval to eligible franchise organisations.
Click Here
Encouraging Women into Franchising (EWiF)
EWiF are looking to change the face of the franchise sector so that women have a much larger presence. The tide is beginning to turn as franchising has seen a significant rise in the number of women joining the industry, and in particular, a rise in the number of younger women investing in franchises.
Click Here
Franchise Local
Franchise Local is the ultimate solution for finding your perfect franchise opportunity. Established in 2016, Franchise Local aims to make things simple for their users while looking for their perfect franchise opportunity. With 100's of opportunities available from a wide range of industry sectors, you're sure to find something of interest within their easy to use directory.
Click Here
Club Hub UK
Club Hub UK is the biggest UK directory for kids activities. The free app and website was founded by Tessa Robinson who realised the difficulty in advertising her musical theatre children's club to her local community.
Click Here
The Children's Activities Association
The Children's Activities Association is an industry-led, not-for-profit community interest company founded and governed by experts to help parents, schools, nurseries and all children's activities providers by raising the standard of children's activities as well as give more families access to these excellent activities.
Click Here
What's On 4 Kids
The What's On 4 Kids activities guide has helped families since 2006 find local classes, clubs and groups and they have dedicated more than a decade to bring information and inspiration to parents in the UK.
Click Here
"Best return on investment of any marketing platform that we use, highly recommended, easy to get hold of the team."
"Since joining TRUSTist, I have seen at least a 10-20% pickup in business which I think is a phenomenal achievement."
"We have experienced substantial growth in part because of the quantity and quality of our Trustist reviews. Thank you Trustist!"
Reputations are built on happy customers
Learn what Trustist can do for your business