Make more sales because we get you stars in your organic Google search results.
Your online rating will improve by using Trustist…we guarantee it!
Collecting Reviews from multiple sources? See your online reputation in a snapshot.
Share your amazing customer reviews automatically to your favourite social media platforms.
It's one thing saying, as a business, how good your customer service is but quite another to demonstrate it for all to see. Businesses who do highlight their customer service via their online reviews are set to capitalise on one of the most effective ways to engage new customers and grow their business profitably, effectively
Read More
Award-Winning Customer Reviews Platform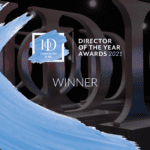 Very helpful, great way to build trust with new customers.
100% Increase in work! Excellent
Best return on investment of any marketing platform that we use, highly recommended, easy to get hold of the team
Maplebrook has been using Trustist for several years. We have experienced substantial growth in part because of the quantity and quality of our Trustist reviews. Thank you Trustist!
Reputations are built on happy customers
Learn what Trustist can do for your business